Millions of eligible people will now be offered Covid jabs from 11th September, in line with the latest expert guidance on the new Covid variant.
This change follows an announcement by the Department of Health and Social Care (DHSC) and the UK Health Security Agency (UKHSA) on the risks presented by the new BA.2.86 variant, and pre-emptive measures the NHS has been asked to take.
The new SARS-CoV-2 subvariant with a high number of mutations that could help it neutralise the immune system has emerged in four countries, raising alarm among scientists. A variant of the Omicron strain, it has been labelled 'Pirola'.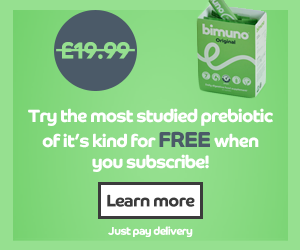 "BA.2.86 is the most striking SARS-CoV-2 strain the world has witnessed since the emergence of omicron," said Francois Balloux, professor of computational systems biology and director of University College London's Genetics Institute.
Genetic sequencing has found BA.2.86 in six covid cases so far, the earliest being in Denmark on 24 July. The other cases were from Israel, the UK, and the US. None of the cases seem linked. The UK Health Security Agency said that the UK case was in a person with no recent travel history, suggesting a degree of community transmission within the UK.
The UK's adult covid and flu vaccination programmes had been due to start in October to maximise protection over the winter months, but now those most at risk including adult care home residents will be vaccinated from 11th September.
The NHS has been asked to bring the programme forward and will be working quickly to ensure as many eligible people as possible are vaccinated by the end of October.
Residents of older adult care homes and those most at risk including those who are immunosuppressed will receive their covid vaccine first.
Carers, pregnant women, and health and social care staff will all be among the groups to be offered a covid jab this winter, as well as adults aged 65 and over.
Eligible people should wait to receive an invite from their local provider.
Priority
From 18th September, the NHS will start to invite people in priority order of risk and those eligible will be able to book an appointment on the National Booking Service.
The NHS winter flu and COVID-19 vaccination programme provides vital protection to those eligible and their families over winter, keeping people from developing serious illnesses, and helping to minimise hospitalisations during busy winter months.
Following the JCVI's recommendation that adults over the age of 65 and those with underlying health conditions would be eligible for a flu and COVID-19 vaccination this year, the offer was due to start from early October to maximise protection for patients right across the winter months.
Now with the increased risks presented by the COVID-19 variant BA.2.86, vaccine sites can vaccinate those eligible for both flu and covid from 11th September.
Where people had already booked an appointment for their flu vaccination earlier in September with their local provider, these appointments can go ahead. If vaccine supply has been ordered for covid and flu, sites can start vaccinating against both.
Wherever possible, vaccinations for flu and COVID-19 should still be offered at the same time, making it easier and more convenient for people to get vital protection from both viruses ahead of winter.
Infection
Professor Sir Stephen Powis, NHS England Medical Director, said: "Vaccinations are our best defence against flu and COVID-19 ahead of what could be a very challenging winter, and with the potential for this new Covid variant to increase the risk of infection, we are following the latest expert guidance and bringing the covid vaccination programme forward, with people able to get their flu vaccine at the same time to maximise protection.
"The NHS will work quickly to offer people protection against these nasty viruses as soon as possible, first going into adult care homes and inviting those most at risk including those with weakened immune systems.
"So please come forward to get your protection against both covid and flu as soon as possible once invited – it will help protect you and those around you this winter."
Steve Russell, NHS England Chief Delivery Officer and National Director for Vaccinations said: "Every year NHS staff pull out all the stops to ensure those at greatest risk are vaccinated and protected against winter viruses.
"While we know that flu and covid usually hit hardest in December and January, the new covid variant presents a greater risk now, which is why we will be ensuring as many people as possible are vaccinated against covid sooner – and to support the fast-tracked delivery, vaccine providers will be given additional payments for delivering covid vaccines before the end of October. It's vital you come forward when it's your turn."
Chief Executive of the UK Health Security Agency, Dame Jenny Harries said: "As we continue to live with COVID-19 we expect to see new variants emerge.
"Thanks to the success of our vaccine programme, we have built strong, broad immune defences against new variants throughout the population. However, some people remain more vulnerable to severe illness from COVID-19. This precautionary measure to bring forward the autumn programme will ensure these people have protection against any potential wave this winter.