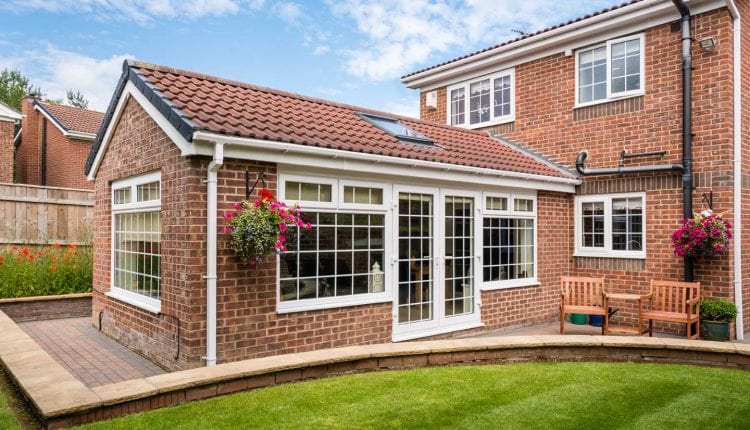 What is the difference between double glazing and secondary glazing?
Secondary glazing is a window installed to the interior side of a room. Manufactured from slimline aluminium and available in over 200 RAL colours to suit all tastes and preferences. Secondary Glazing differs from double glazing as it's unique noise cancelling properties can decrease noise levels by up to 80%. Double glazing mutes noise levels, secondary glazing blocks it.
Comparatively what does the installation process consist of for both of them?
Secondary glazing is installed to the interior side of the room creating little to no mess. Often installations can be completed within 30 minutes. The difference between double glazing and secondary glazing is that reports suggest on average, it takes three to five days to fit an entire house with new double glazed windows. Brick work maintenance may be required when installing double glazing which may increase the overall cost. The process for installing secondary glazing consists of:
Approved tradesman will visit your home to measure window dimensions.
Once a style and colour is selected you will be given a quote.
Upon the approval of the quote, your secondary glazed unit will be manufactured in line with the quote specification.
The approved tradesman will visit, install, and clean up. Average time to install and finish each unit is approximately 30 minutes dependent upon size.
How do the two varieties compare in price and value?
Secondary glazing is a cost-effective solution to reduce your noise issues. No other form of glazing can reduce noise levels by up to 80%. The difference in noise reduction in your home, between double glazing and secondary glazing is significantly high, new double or triple glazing will not suffice. As secondary glazing can be installed within 30 minutes, cost of installation can be significantly reduced in comparison to double and triple glazing. Secondary glazing is available in many different styles and levels of functionality. A simple lift out secondary glazed unit can cost as little as £70.00 + fitting.
See also: Seven Smart Tips fr a Stress-Free DIY Renovation
I have windows in varying sizes and shapes, is secondary/ double glazing still available to me?
Depending on the company, secondary glazed units can be manufactured to order in bespoke sizes and colours. It is wise to find a company that can bend/arch in-house to suit any window size, shape or style. That way you can have made to order units that match both transoms and mullions to reduce sightlines and make the secondary glazing even more discreet. For larger windows and typically commercial applications single units can be stacked or coupled to achieve the required coverage.
Do I need planning consent to have either installed?
Alongside conservation areas secondary glazing can be installed into Grade I and Grade II listed buildings as advised by Historic England. The installation requires no loss of historic fabric and in most cases the installation is easily reversible. The difference between double glazing and secondary glazing is that double glazing changes the fabric of the building, therefore it cannot be installed into Grade I and Grade II listed buildings without the consent of a conservation officer. It is illegal for a homeowner to install double glazing without the permission of the local conservation officer and local authorities.
To what extent will secondary glazing reduce the sound pollution in my home compared with double glazing?
Correctly specified and installed, secondary glazing will acoustically outperform all other types of glazing. It is not uncommon to see secondary glazing where double or triple glazing is installed. To achieve up to an 80% acoustic performance the advised specification of acoustic glass and an air cavity is no less than 150mm—200mm glass to glass. Reports indicate that a passing diesel bus often creates 85dB of noise. Correctly installed, secondary glazing can reduce noise levels by 54dB, a reduction of 54dB will reduce the noise level to 31dB which is the equivalent to a whisper.
What depth of air gap is best for my windows?
The recommended air cavity depends upon the problem you are experiencing. If the issue is acoustic, we recommend a minimum air cavity of 150mm glass to glass. To achieve the best possible acoustic performance, we advise the installation of acoustic glass with an air cavity of 200mm glass to glass. For thermal applications, we recommend the use of low-e glass with a maximum cavity of 80mm glass to glass. Low-e glass takes advantage of a specifically designed coating which reflects heat back into the room.
See also: Window Shopping
How do I know if the secondary glazing is of high quality?
When purchasing secondary glazing always ask to see a sample window. Pay close attention to the rigidity of the aluminium and joints to ensure no gaps are visible. These checks will ensure the secondary glazed units are manufactured using state of the art CNC machinery. This machinery allows for precision whilst manufacturing both great performance and appearance.
Will I lose the functionality of my windows?
Secondary glazing is available in many styles complimenting all window types—it shouldn't affect functionality at all, in fact you can choose between windows that slide horizontally and vertically for easy access and cleaning. Hinged mechanisms can be placed on the side of the window for conventional opening or on the top or bottom depending on your requirements. Other window styles include fixed windows or lift outs, which can easily be lifted out of the frame.
Our thanks to Granada Glazing for aiding us with this article. Granada works across the UK on a huge variety of award-winning renovation & construction projects, providing cost-effective ways to meet building regulation requirements whilst achieving superb results. They also provide various secondary glazing services that are suitable for homes, trade and commercial projects. To find out more about the difference between double glazing and secondary glazing along with Granada's exceptional products, visit their website: granadaglazing.com
If you have enjoyed reading this article on the difference between double glazing and secondary glazing, click here to read more on Celebrity Angels about the benefits of secondary glazing.