Language: Spanish
Main airport: Vitoria
Currency: Euro (€)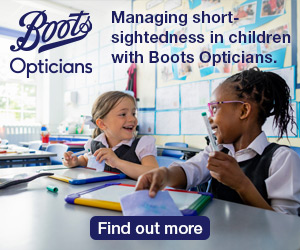 Best time to go: Summer
What to do?
July's International Jazz Festival provides a mellow prelude to Aste Nagusia, San Sebastián's week-long August party of Basque music and dance. In September, over 100,000 visitors descend on the city for a 10-day International Film Festival that not only draws crowds from all over the globe but is also the oldest and most prestigious cinematic event in the Spanish-speaking world. The jury that awards the festival's top prize, the Golden Shell, is presided over by U.S. novelist-director Paul Auster.
In 2008 Richard Gere and Liv Ullmann were honoured with the Donostia Prize in a dazzling ceremony. Dozens of venues host an array of glitzy events in and around La Concha Bay overlooking Santa Clara Island.
Bedecked with fairy lights at centre-stage is cube-shaped Kursaal Palace, San Sebastián's avant-garde architectural triumph. Contemporary sculpture by Eduardo Chillida (the Wind Comb) and Jorge Oteiza (Empty Construction) hold court above the sea in a star-studded setting.
As the firecrackers pop and crackle, the salty Atlantic gusts off the sea can blast the back of the throat into a rasping parch, so it pays to have a glass of Txakoli handy to quench a thirst.
Where to stay
Hotel Maria Cristina: Rising majestically above the city centre of Donostia-San Sebastián, Hotel Maria Cristina is surrounded by promenades and gardens. This beautiful location is situated between the beaches of La Concha and La Zurriola and in front of the Urumea River and the Victoria Eugenia Theatre.
Named in Condé Nast Traveler's 2005, 2006 and 2007 Gold Lists, this hotel boasts belle époque luxury and the most attentive service. Since the hotel's doors first opened in 1912, it has played host to many distinguished guests while also becoming the headquarters for the International Festival of Cinema of San Sebastián.
What to eat
A culinary capital blessed by food-rich geography and one of the highest concentrations of Michelin stars on the planet. Every café and bar boasts an impressive gastronomic pedigree around San Sebastián's scallop-shaped bay, be it a cosy family-run café or seductive candle-lit fine dining.
As one of Spain's most expensive cities, San Sebastián is a destination for kings, with top-rated restaurants booked solid for months on end. But the city's handsome old quarter offers plenty of rustic dining experiences, each a genuine culinary extravaganza, albeit without a Michelin star.
Dusk signifies a new phase of culinary offerings as many of the city's top chef-owners throw open their doors. Somewhat surprisingly, given its traditional roots, San Sebastián has emerged as a passionate advocate of nueva cocina vasca. This lighter, cleaner and subtle style of Spanish cooking may have its origins firmly rooted in Basque heritage but still borders on avant garde.
In addition to 15 Michelin stars, San Sebastián is also home to hundreds of gourmet societies (txokos) where lavish private dining events allow gastronomes to celebrate local fare. In theory, these male-only affairs are now open to women, but a shroud of secrecy exists and only men are trusted with the food. A gourmet society menu reads like a culinary wish list. San Sebastián is no place for a weak-willed weight-watcher.