Serves: 4
Ingredients
plain flour for dusting
500 g ready made puff pastry
1 free range egg, lightly beaten
100 g fresh peas, shelled (approximately 335 g unshelled)
100 g ready cooked red peppers, in oil, drained
100 g goats cheese, crumbled
100 g cooked beetroot, cut into chunks
small bunch of flat leaf parsley, picked
4 tbsp extra virgin olive oil
1 tbsp Balsamic vinegar
salt and pepper
Method
1. Preheat the oven to 200°C /400°F.
2. Lightly dust a work surface with the flour, and roll out the puff pastry until it is 4mm thick. Cut out 4 discs with a 11.5cm round pastry cutter and then with a sharp small knife lightly score around the pastry discs 1cm away from the edge, trying not to cut through the pastry. Then brush with the beaten egg, lay the pastry discs onto a non stick baking try and place in the oven on the middle shelf and cook for 20 minutes, or until golden. Once cooked remove from the oven and leave to cool. Then remove the inner part with a small knife.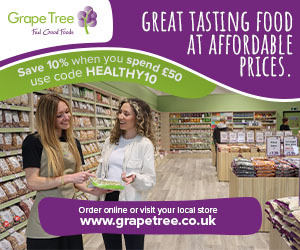 3. While you are waiting for the pastry to cook, bring a pan of salted water to the boil, cook the peas for 2 minutes, then drain and refresh under cold water for another minute, drain and set aside.
4. Cut the peppers into thick slices and then place into a medium sized bowl with the peas, goat's cheese, beetroot and parsley.
5. In a small bowl mix together the extra virgin olive oil and Balsamic vinegar, then add 2 tablespoons to the vegetables and goats cheese, season with salt and pepper and mix well.
6. Place the pastry discs on 4 plates and fill with the vegetables and goats cheese, drizzle the rest of the dressing around the plates and serve.