15-20 percent of people who have knee replacements are still dissatisfied either due to ongoing pain, stiffness or lack of function. Patient-specific knee replacements and knee resurfacing implants are revolutionising the management of knee arthritis and cartilage injuries by improving outcome.
One of the causes for this is a mismatch in the sizing of knee replacement implants. Patient-specific implants are designed exactly to your anatomy based on a CT scan of your knee and 3D printing technology, hence sizing the implants to the exact shape of your knee, improving in hospital stay, pain and function.
Patient-specific knee replacements are available and suitable for all patients who have knee arthritis and require a total knee replacement. Some patients who have arthritis in only part of their knee are suitable for a patient specific partial knee replacement.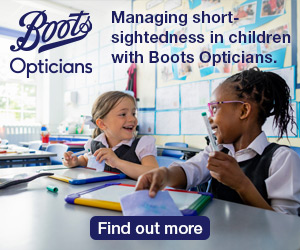 Patients are seen in clinic and if listed for a patient-specific knee replacement—either total or partial—they undergo a CT scan of their knee. It usually takes six weeks from the CT scan for the implants to be made and manufactured for surgery.
Cartilage injuries can be more complex and troublesome and sometimes not amenable for cartilage reconstruction procedures. In these cases, Episurf patient-specific knee resurfacing implants are available to address these cartilage defects by sealing them off and getting patients back on their feet sooner with improved function and reduced pain.
The Episurf patient-specific knee resurfacing implants are designed and made using the MRI scan of the knee.
As a joint preservation procedure , it addresses the localised cartilage injury, thus delaying the need for joint replacement surgery.
Most patients with localised cartilage injury are not ready for a total or partial knee replacement as they don't have arthritis to warrant a knee replacement. The Episurf patient-specific knee resurfacing procedure provides a treatment option in these patients that addresses the cartilage defect by improving pain and still maintaining a high level of function.
The aim is to get patients back to their pre-injury level of activity. Patients are advised to discontinue any high-impact activities following surgery such as running or jumping. Instead, low-impact activities are recommended, such as walking, cycling and swimming.
The future of knee treatment lies with patient-specific knee replacements and knee resurfacing. The procedures are here to stay and over the coming years, a lot more of these procedures will be performed. Soon there will be a big shift towards patient specific implants in managing knee arthritis and complex cartilage injuries.
OSOM, One Stop Orthopaedics Manchester, can comprehensively address your knee problems, from diagnosis to treatment.
The clinic provides:
Initial consultation.
Investigations required such as X-rays, Ultrasound, MRI scans; all done at same appointment.
Follow up appointment to discuss results of investigations which are done on the same day.
Physiotherapy review if required.
Certain treatment modalities initiated on the same day if your knee condition warrants it. Eg: steroid injections, PRP injections and Shockwave therapy.
OSOM aims to make the most of your time, avoiding multiple follow up hospital visits and delay in knowing the diagnosis and starting treatment. OSOM provides an improved and enhanced patient experience.