More often than not, when we decide to pamper ourselves, giving our hair some much-needed TLC isn't at the top of our priority list. Nails, massages, peels and scrubs usually take the top spots. However, whether it's due to persistent straightening, styling or dying, our hair is constantly under massive amounts of stress. Read on for a list of the best treatments to banish dull hair.
Olaplex
This treatment—which has taken the US by storm—gives celebrity-worthy hair by reconnecting the hair strand where it's broken. Especially beneficial for hair that is bleached or coloured, Olaplex conditions, locks and restores all hair types by linking damaged bonds. This particular treatment is done in three steps, two of which are carried out in a salon. The third step is a take-home treatment to be used once a week: apply to damp hair, comb through and leave on for about 10 minutes before washing.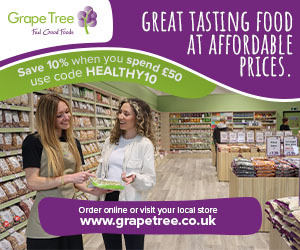 Kérastase Fusio Dose
Formulated with the aim of restoring some life into dull strands, this treatment targets anything from dryness, damage, frizz and lack of volume. A stylist will 'diagnose' your hair to determine its main issues. A custom-blended Kérastase treatment—specific to your hair type—is then generously applied. It will penetrate the hair fibre by using nanotechnology. With a duration of only five minutes, you'll find your hair immediately transformed.
Inphenom
Predominantly aimed at colour-treated hair that is prone to breakage, this treatment deeply penetrates the hair shaft and adds proteins to strengthen damaged locks. The Inphenom treatment consists of five steps—the first three are applied and rinsed with shampoo while the rest are processed with heat and left on—and takes about 30 minutes to complete.
Linkage Meu
Perfect for anyone looking for softer and smoother hair, the Linkage Meu treatment is, essentially, a strong conditioner. It leaves the hair feeling soft and smooth without weighing it down. Three different hydrating formulas are applied to damp hair—much like traditional hair masks. The process takes no more than 15 minutes and can be topped up at home to maintain results for as long as five weeks.
Brazilian blowout
This particular treatment is known for being able to work its magic on just about any hair type and texture. A liquid keratin formula is applied to your hair, forming a protective layer around each strand, in turn diminishing frizz and forming a protective shield against external damage. Originating in Brazil—and using indigenous ingredients like camu camu, annatto seed and açai berry—this therapy will leave your hair hydrated, shiny and more resilient to styling. On average, Brazilian blowouts can take anywhere from an hour to an hour and a half.
Perm
Whether you're after soft waves or pin curls, perms can give your hair a lasting breath of fresh air. There are two types of perms available: hot and cold. Hot perms involve an hour-long relaxing treatment geared towards prepping your hair. The hair is styled using curling rods and then put up in rollers. These will stay in for about three hours. Cold perms, on the other hand, consist in hair being soaked in an alkaline substance and wound in small curls and ringlets. The latter creates a tighter kind of curl, although, as with all perms, the waves will become looser over time. Cold perms take around two and a half hours. Make sure to speak to a professional to determine whether a perm is right for you; these treatments are not usually recommended for people with damaged or recently dyed hair.