Looking for a way to cool down this summer? How about these iced coffee recipes, courtesy of homeware specialist VonHaus. They're easy to make with any espresso or filter coffee machine, and they'll help you to get the mornings going and deliver an afternoon pickup.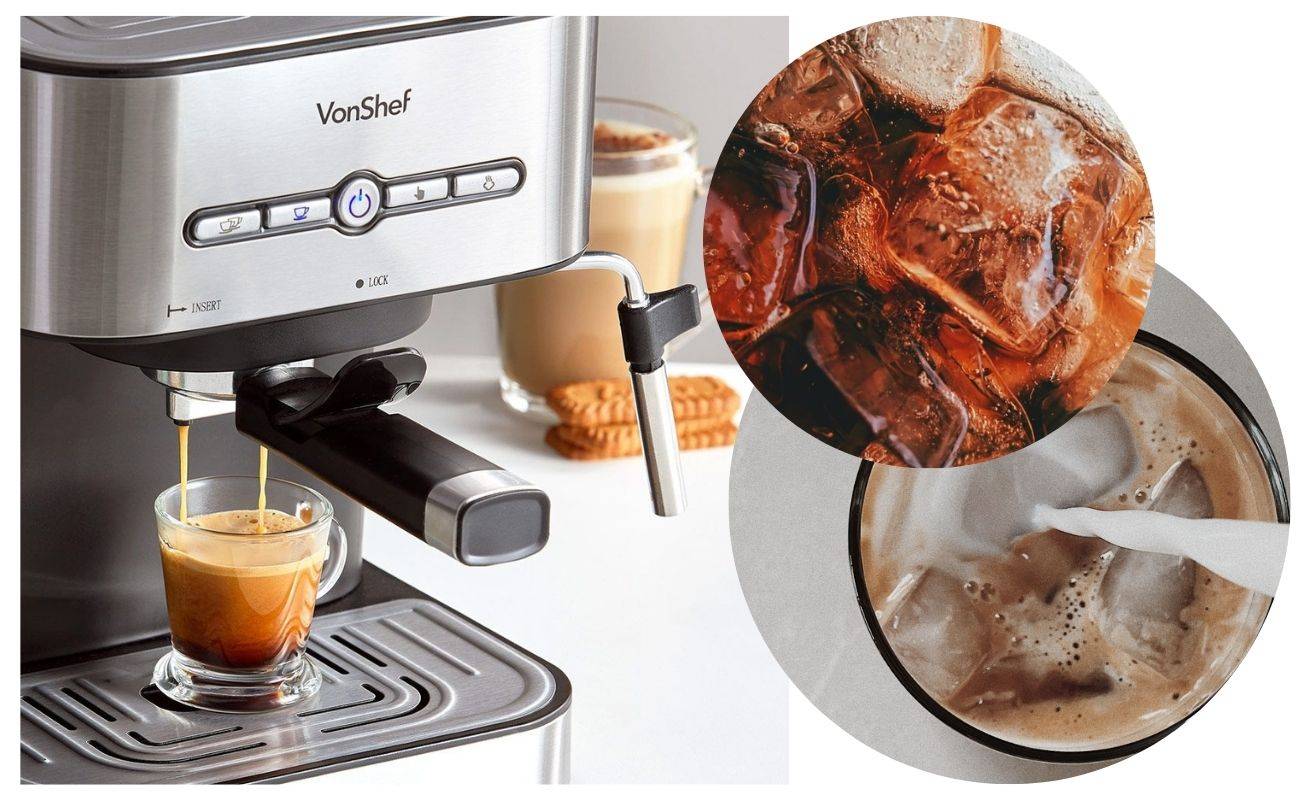 #1 COLA COFFEE
If you need a big caffeine hit, try out this unique coffee and cola recipe. As a love or hate flavour, this drink has some big fans for a deliciously refreshing take on an iced coffee.
INGREDIENTS
Espresso
Ice
Limes
Full fat cola
METHOD
Brew an espresso using an espresso machine or maker and pour it directly onto ice.
Gentle pour the cola in, careful it doesn't foam up too much.
Squeeze in the juice of about half a lime before adding some slices to garnish.
#2 VIETNAMESE COFFEE
A sweet treat for people with a sweet tooth. Vietnamese coffee, or cà phê đá, is made with coarse ground dark coffee and condensed milk for a rich yet creamy taste. Try an iced version for a sweet pick me up in the afternoon.
Pro tip – if you want to keep it all really sweet, try freezing some cream or condensed milk into ice cubes so the drink isn't watered down.
INGREDIENTS
Coarse ground dark roast coffee
Condensed milk – for vegans, try using coconut cream.
Ice
METHOD
Add around two tablespoons of condensed milk in the bottom of a glass, along with your ice.
Use a coffee dripper and add your ground coffee. Pour the water over and allow the coffee to drip down into the ice and milk as it brews.
Give it a stir to ensure the milk is all mixed in and enjoy.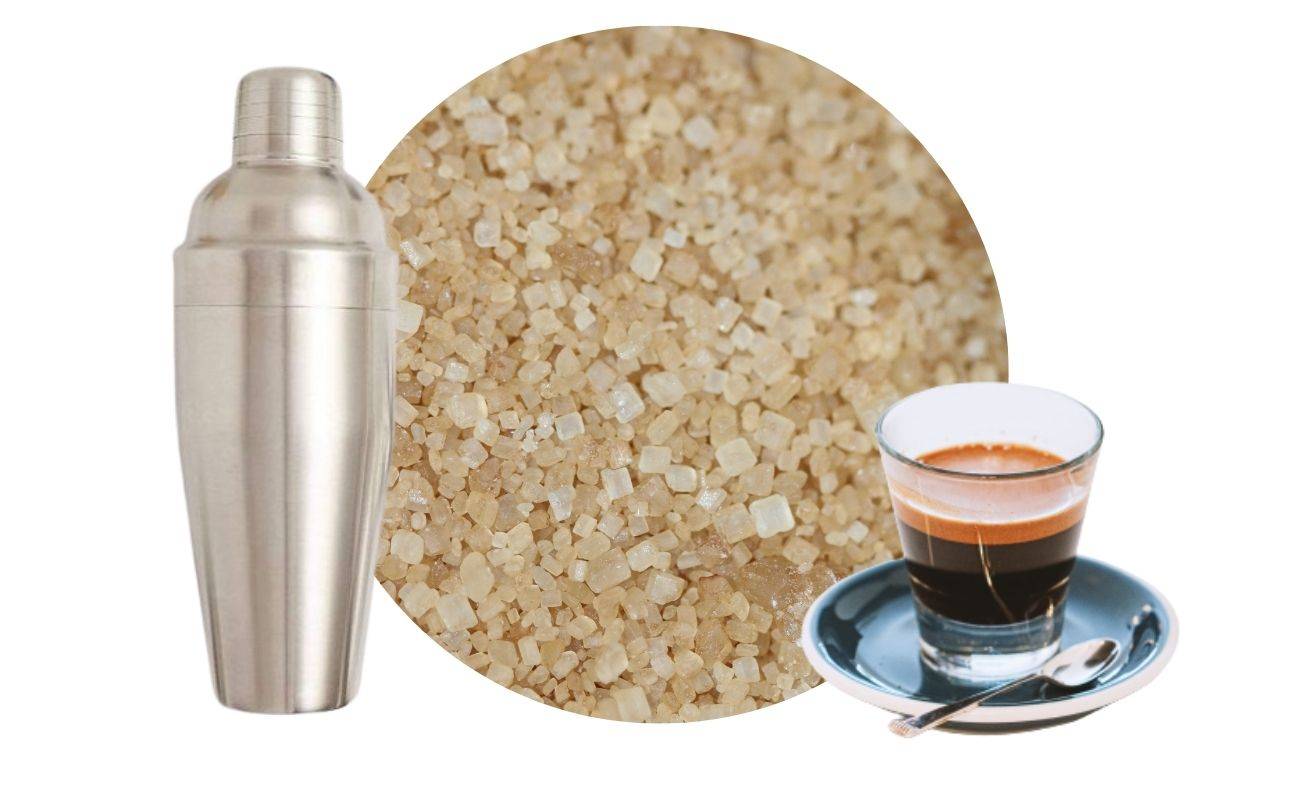 See also: London Food Festival Savour Arrives in July
#3 BROWN SUGAR SHAKEN LATTE
Easy and fun to make, cocktail tools really are a secret weapon when it comes to making amazing iced coffees. Using a cocktail shaker means your espresso will instantly cool and create a delicious foamy, icy drink.
INGREDIENTS
2 tablespoons of brown sugar (or less/more to taste)
½ teaspoon of ground cinnamon
A dash of vanilla coffee syrup
Milk of your choice
Espresso
METHOD
Make 1 or 2 espresso shots depending on the strength you want, with either a coffee machine or espresso maker.
Place ice, the espresso, sugar, cinnamon and vanilla into a cocktail shaker and shake thoroughly.
Add more ice into a glass and pour in the espresso mix.
Top with milk and enjoy.
#4 HONEY LAVENDER COLD BREW
Sweet and floral, this recipe is great for people that want to start dipping into different flavours in their coffee. Topped with a delicious honey and lavender cold foam to add a creamy touch to this cold brew latte, cold foam is an easy way to level up any iced latte. Lavender is always a lovely and useful thing to have in your kitchen and garden. Perfect for infusing your own coffee syrups, its distinctive flavour is delicious in coffees and teas.
INGREDIENTS
1 tablespoon of dried lavender
100ml of honey
100ml water
Cold brew
Milk of your choice
METHOD
In a pan, add the honey, water, and lavender. Let it all combine and reduce so the lavender flavour can infuse into the syrup.
Strain and add into a jar. You can use this syrup in anything you want now!
In a cup, add around 60ml of milk and the syrup. Use a whisk, or add the mixture to a milk frother, and whisk it up to create a cold foam.
Grab a glass and add ice before pouring in your cold brew and topping with the lavender and honey foam.
See also: Vegan Change Burger recipe