Hydrate
Hydration is key during the warmer months, whether you stay at home or seek hotter temperatures abroad. Hydrating can keep your skin supple, maintain your appetite, reduce your overall temperature and wash away any unwanted toxins. We recommend always keeping a bottle of water in your bag, especially if you're going to be spending a lot of time in humid spaces or outside. Adequate hydration is our number one tip for having a healthy summer.
Eat seasonal produce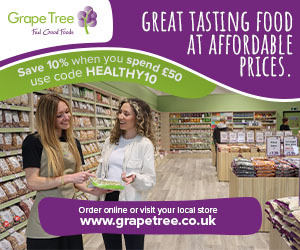 Some of the best fruits and vegetables are available during the summer months. Succulent strawberries and ripened raspberries are all ready for picking and nothing tastes quite as satisfying as locally grown British cauliflower or beetroot in the summertime. Make the most of these tasty treats; they can improve your immune system, skin condition and are very hydrating. Eat them whole or use them to make delicious smoothies and colourful salads. Having a healthy summer doesn't have to be bland; reap this season's rewards and enjoy what nature provides.
See also: Tricks For Staying Cool This Summer
Healthy activities
Make use of the summer by spending more time outside and being active. The weather may not be scorching, but there are rare glimpses of clear sky here and there—we recommend taking full advantage of them. A brisk walk over the weekend or a bike ride with family are both great opportunities to get outside and be active. Outdoor activities hugely benefit your wellbeing and fitness, improve your stamina and promote the release of endorphins that make you feel good.
Take some time out
Taking some time away to relax is an important part of having a healthy lifestyle. Whether going on holiday abroad or staying in the country, make sure you have a break from work and everyday stresses. Spending some quality time with loved ones can do wonders for your overall mood. If you can't afford to go away, take a day off at home to relax with a good book.
Stay protected with sunscreen
We all love a tan, but it is vital to be mindful of the risks of sun exposure. Don't be fooled by intermittent weather, even small bursts of sunshine can be damaging. If you have sensitive skin you will be especially vulnerable. Skin cancer is one of the most common types with over 15,000 new incidents of melanoma skin cancer recorded in Britain in 2014, according the Cancer Research UK. Use an everyday moisturiser with an SPF of at least 15, or carry a small bottle of sun lotion around with you.
UV protection
Another area of your body that needs protecting from the sun is your eyes. The sun can cause macular degeneration that can lead to vision loss, so make sure you invest a decent pair of sunglasses with quality Ultra Violet (UV) protection.
If you have enjoyed this article on having a healthy summer, click here to read more on Celebrity Angels about stay hydrated this summer.