As retirement approaches, there are a number of things to keep in mind—take our advice for a smooth transition into this significant period of your life.
Sort out your finances
Getting your finances in order is vital as you enter retirement; this step is key in securing your new way of life. You should start by calculating and claiming for your state pension. Most people will have also been saving into a pension pot throughout their working career, whether a personal or workplace one. There are a number of options for how you can use this money—you can choose to take out a cash lump sum, choose an income drawdown scheme or you can buy an annuity. When withdrawing a lump sum, it is important to remember that a certain amount is likely to be taxed. A drawdown scheme consists of reinvesting your pot in funds specifically designed for this purpose. Your income will vary depending on the funds you have invested in, making it a riskier option than annuity. An annuity allows you to set up an income for yourself with your savings.
There are various factors to consider: do you want the flexibility of choosing where to invest your money or the certainty of a fixed income? Your age, lifestyle, family, health and care needs should all be elements that help to shape this decision. Talk to an adviser by visiting Pension Wise or the Pensions Advisory Service—both provide free impartial advice.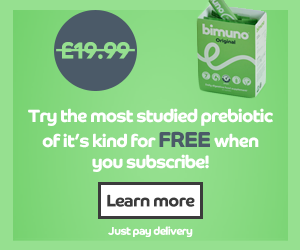 Get out more
Staying active is important regardless of age. Whether you wish to keep up with vigorous exercise or do more relaxed activities, being outdoors always has a positive effect on wellbeing. Staying within the confines of your home or retirement community from day-to-day can be unhealthy—for the body and mind. Actively seeking a hobby outside of those boundaries is invigorating and a marvellous way to meet new people. If your budget is modest, try to visit your local parks or some of the nearby countryside.
Keep learning
It can be easy to fall into the routine of spending your days in front of the TV or doing the same mundane activities. One of the benefits of retirement is being able to do the things you felt you couldn't before—like learning a new skill, reading more or to visiting that exhibition you never got to see. Testing yourself with interesting tasks will keep your mind sharp and fend off boredom. These pastimes don't necessarily have to be physical; you could also take up painting, cooking or playing an instrument.
Consider your cover
During retirement many people start to consider taking on extra health cover. Private health insurance may not have been on your radar before, but as we age, our health inevitably declines—whether it is sight, hearing or blood pressure. It is best to do some thorough research on health plans that cater for seniors; remember to read the fine print and check if their offers are fixed. Some providers have strict rules on pre-existing conditions; this may affect the rate offered to you. While private healthcare isn't essential, it can cut down waiting times and help ensure that you receive the best care to have you back on your feet and enjoying your spare time.
Take precautions
Regardless of our fitness levels, as we get older it is smart to take precautionary measures to ensure personal safety. While nobody wants to suffer an accident, it is always a possibility. Personal alarms allow their user to move around freely without the worry of needing assistance. They usually consist of a small device worn around the neck or placed somewhere in the home. They also mean that if an accident does occur—for instance if you take a fall—the emergency services can be called immediately. This option allows seniors to live without aid, providing a wider sense of freedom.
Stay mobile
Some seniors are held back by their lack of mobility. Enjoying retirement to the fullest can only be made possible if you are able to move freely by yourself. This problem affects some retirees more than others and unfortunately, this may result in these individuals having fewer opportunities to socialise. There are gadgets, however, that allow seniors to live a normal life without assistance. Home ramps create ease of access for wheelchair users, meaning safer entry and exit from the home. If walking long distances is hard, consider investing in a mobility buggy. Popping to the shops or enjoying the fresh air will be made much easier, giving you the independence to come and go when you please.
Forge a network
One of the most common complaints among retired seniors is loneliness. After the children have moved out or a partner passes away, retirees often find themselves spending a lot of time alone. Many seniors have reported a lack of purpose after the structure of a career has ended. Getting in touch with old friends, forming alliances with neighbours and even getting involved in local societies can help you forge a network, which is really important during this time. Having companions nearby is also vital in case of emergencies; if your family isn't close, it might be a friend you rely on during a time of need.
Hospital care at home
Home hospital care is fast becoming a popular choice for patients who prefer to be discharged from hospital early and continue the remainder of their treatment in the comfort of their own home. During their treatment, the patient remains under the care and accountability of a hospital consultant.
Hospital care at home has various benefits for patients, such as offering them the opportunity to receive specialised one-to-one attention from experienced nurses, physiotherapists and occupational therapists, such as those employed by HomeLink Healthcare. Patients receive care within a safe home environment, thereby reducing their potential exposure to hospital acquired infections. Patients can also maintain their lifestyle as treatment is usually provided at a time and place that is convenient for them—depending on the condition. This service even benefits hospitals by promoting earlier patient discharges, reducing admissions and freeing up beds.