Many foot health problems can be addressed with suitable footwear. The experts from Cosyfeet explain their approach
What is the story behind Cosyfeet?
Cosyfeet began in 1983 with a simple idea – to make attractive, extra roomy and extra wide footwear for swollen feet. Since then, we've expanded our range to include ultra-comfy socks and hosiery, premium foot care solutions and innovative mobility products. We are also highly recommended by UK Healthcare Professionals, nationwide. Cosyfeet footwear is made by experienced craftspeople, who mix traditional skills with the latest technology. We are a company that genuinely cares about our customers and their needs. We offer high-quality products, that give value for money, along with a shopping experience that's as easy and pleasant as possible.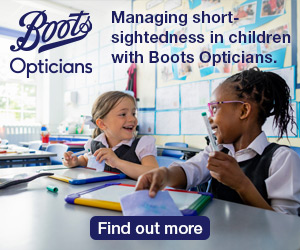 What materials do you use?
We utilise a range of fabrics and leathers in our footwear, including cotton-blends for our fabric styles and slippers, an innovative wool-mix for our Purewool™ collection, and premium leathers, suedes and nubucks for the majority of our footwear styles. All of our footwear is designed in the UK, which is where the majority of our fabric shoes and slippers are also made. We also have dedicated workshops in Portugal and Spain – countries renowned for the quality of their leather footwear. We ensure the highest quality leathers and fabrics are used to provide footwear that is consistent, comfortable, durable and a pleasure to wear.
What is the size range, and do you need to know your width fitting?
Our size range for women is UK 3-9, and for men it's UK 6-13, with many styles being available in half sizes. All of our footwear has the same extra wide width fitting (6E for women and 3H for men), making them much wider than anything you can buy on the high street. Don't worry if you don't know your width fitting as most of our styles are adjustable and can cope with a range of foot shapes and swelling, we also have strap extensions which can lengthen the straps on our touch-fastening styles, these are available for most styles. To put it simply, if you have swollen feet and can't find footwear to fit, Cosyfeet can help.
What styles and types are available?
Our extensive range can cater for a range of needs and occasions – from slippers to trainers, walking boots to dress shoes. Our comfort technology collections also include our Sport Active™ trainers, Purewool™ styles and CosyTex™ waterproof footwear. All of our footwear is covered by our No Quibble Guarantee and free returns service, which means you can easily exchange/return any sizes or styles which aren't quite right for you.
Do you cater for foot health conditions? Which ones are the most common?
Some of the most common foot health conditions we cater for include arthritis, diabetes, hammer toes, plantar fasciitis, and swollen feet. Our stretchy elastane styles gently mould to your foot shape, and thanks to our innovative 'hidden depth' design, your shoes still looks neat and streamlined with the extra room 'hidden' in the sole. We are also recommended by UK healthcare professionals nationwide. However, it is advised you check with your own healthcare provider to ensure Cosyfeet footwear is suitable for you.
What makes Cosyfeet a good choice for people with diabetes?
We are aware of the problems that people with diabetes may have, so we offer footwear and socks with minimal seaming. However, you do need to make your own judgement or ask a medical advisor. We also recommend running your fingers inside any item before wearing, to check for anything that may cause harm, and gradually build up wear time. Our products have been reviewed by the Royal College of Podiatry, and the Healthy Footwear Guide, which is a collaboration between UK footwear brands and healthcare professionals.
Does Cosyfeet footwear make allowances for orthotics or bandaged feet?
Yes, we do. Many of our styles feature a removable footbed which can be taken out to create extra room or to accommodate your own personal orthotic. If you have especially swollen feet, we can supply matching strap extensions to lengthen the straps on most of our touch-fastening styles. Our footwear is always created with ease in mind, so we do our best to ensure easy access, with some of our styles being designed to open out completed flat and then 'wrap around' the foot.
How is Cosyfeet footwear designed to be comfortable for extra wide or swollen feet?
We have lots of inventive design features that ensure your feet are as comfortable as possible. All of our styles are designed on a much larger last, to ensure extra depth, extra width and extra room all around the foot. The sole unit on our 'hidden depth' footwear allows the foot to sit below the sole line, and the extra depth is 'hidden' within the shoe, so it looks neat and streamlined. The majority of our footwear is also fully adjustable to accommodate a variety of foot problems.
What makes Cosyfeet slippers so special?
Our slipper collection for men and women features styles which are expertly crafted to cosset the most sensitive toes and feet in blissful comfort. They have super-soft uppers, with heel stiffeners to provide extra support and the anti-slip flexible rubber soles can be worn both indoors and out. With high-quality foam which retains cushioning for optimised comfort, as well as excellent stability to ensure minimal lateral twist. Most styles feature a touch-fastening strap which can be easily adjusted to suit a variety of foot problems. Many of our slippers are machine washable, so they can be cleaned easily and last a long time.
Are there styles suited for a more active lifestyle?
Absolutely! We have a range of footwear which work for a more active lifestyle, including our Sport Active™ collection for men and women. These styles have been designed in collaboration with the University of Exeter, to ensure you can exercise in comfort with the right level of support to minimise the risk of injury.
Then for the unpredictable British weather, we have our CosyTex™ range for men and women, featuring our unique CosyTex™ membrane, which is breathable, windproof and 100% waterproof to keep feet fresh and dry, whatever the weather.
Where can I find out more about Cosyfeet?
All information can be found on our website www.cosyfeet.com, there you can request a catalogue, create an account and place an order. Alternatively, you can call us on 01458 447275 and one of our friendly customer advisors will be more than happy to help with any questions you may have.