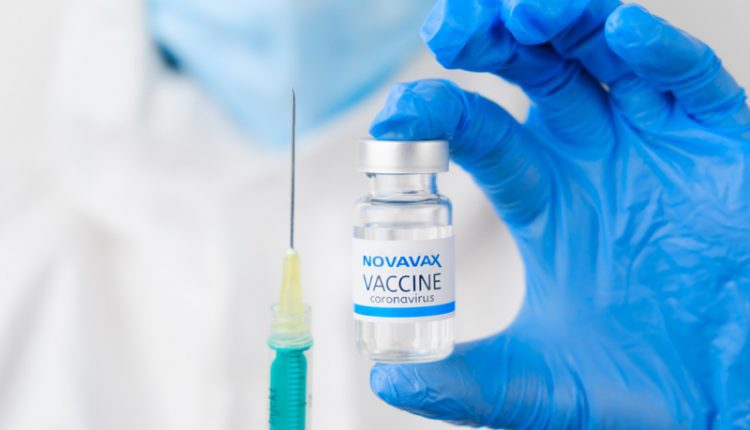 The UK has approved a fifth Covid-19 vaccine, which presents up to 89% protection against the virus.
The Medicines and Healthcare products Regulatory Agency (MHRA) stated that the Nuvaxoid vaccine developed by Novavax, which is being manufactured at a plant on Teesside, is safe and can be administered to people aged 18 and over for a first and second dose.
However, it will not be used immediately as the Joint Committee on Vaccination and Immunisation (JCVI) is still considering whether to approve it or not. But if approved, it will boost the UK's vaccination programme.
The UK Vaccine Taskforce ordered 60 million doses back in 2020 with the hope that the vaccine could be administered during the second half of 2021 however, due to manufacturing issues, other vaccines were used.
Clinical trials of the vaccine have shown that it provides 89% protection against the catching symptomatic COVID-19 and the Alpha variant. Also, Novavax stated that two doses of their vaccine would provide an effective response against the current dominant Omicron strain which was first found in South Africa.
'Help protect us'
Health and Social Care Secretary Sajid Javid said: "It is great to see our world-renowned medicines regulator approve another COVID-19 vaccine.
"I want the UK to be the best place in the world to conduct clinical trials. It's a testament to the country's first-rate research and development capabilities for vaccines – with tens of thousands of people taking part in clinical trials here in the UK, contributing to the invaluable research that shows our vaccines are safe and effective.
"The next step will be for the independent Joint Committee on Immunisation and Vaccination to consider its use as part of the UK COVID-19 vaccination programme"
MHRA chief executive, Julia Raine, said: "Our approval of Nuvaxovid today follows a rigorous review of the safety, quality and effectiveness of this vaccine, and expert advice from the government's independent scientific advisory body, the Commission on Human Medicines.
"I am pleased to confirm today that this authorisation has been granted, providing access to a fifth vaccine that can be used to help protect us from COVID-19.
"We are continuing our vital safety work in monitoring the use of all COVID-19 vaccines, to ensure that their benefits in protecting people against COVID-19 disease continue to outweigh any risks. We also carry out independent batch testing on all the approved COVID-19 vaccines to ensure that every batch meets the expected quality standards."
The Vaccine
The vaccine itself is a protein adjuvant vaccine and is based on technology used to protect people from other diseases including shingles and hepatitis. It carries copies of the spike protein on the surface of the virus straight into a person's cells, invigorating the immune system to generate antibodies and T-cells.
Professor Sir Munir Pirmohamed, Chair of the independent Commission on Human Medicines, said: "Nuvaxovid is distinct from other COVID-19 vaccines currently in use in the UK as it uses recombinant protein-based technology which has been used for many years in the development of vaccines to prevent other illnesses."
SEE ALSO: Measles Vaccination Rates Plunge to Lowest Level in a Decade