Deciding to conceive is a magical time for couples. Making the joint decision to create a family and become parents can be a perfect way to solidify your happy life together. Before you embark on this journey, there are a few things to keep in mind. Modern advancements mean there are now multiple ways to measure your fertility and make conception simpler and more straightforward—you can now conduct fertility tests at home. Alternatively, if you have concerns, a doctor will perform more thorough checks if they believe them to be necessary. Here are just some of the ways to track your fertility for your own peace of mind.
Track your fertility
NHS self-assessment tool. This is an online series of questions that automates advice based on your answers. It determines whether you should seek medical help with your fertility. The quiz poses general health questions along with others based on your sexual activity and history.
Ovulation kits. If your period isn't very regular it may be hard for you to determine exactly when you are ovulating. The most common ovulation kits will include a tab which will test the hormone levels in your urine. Once you confirm your ovulation dates, you can make sure you are having intercourse within that timeframe.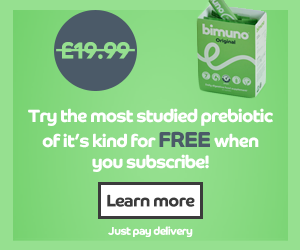 Fertility apps. These are becoming the ultimate fertility aid. While there is still some skepticism surrounding them, many apps have been praised for their innovation. Along with tracking ovulation dates, more advanced models include risk assessments, hormone analysis and forums to share experiences with other users.
Doctor-performed tests. If you are struggling to conceive, or have any concerns, your doctor will be able to perform the following check-ups: blood test, ultrasound, chlamydia test and semen analysis. Each can give an indication on how fertile you are and what steps you should take in order to become pregnant.
There are a few signs that may indicate that you suffer from decreased fertility. If you do notice any such signals, it is best to contact your doctor to discuss treatment and other options. If you have been trying to conceive for over a year or have a medical condition that could affect your fertility, contact your doctor. We suggest both partners see a physician; infertility is an issue that can affect both men and women.
What can affect fertility?
Weight
Women who are overweight or obese are more susceptible to a decreased ovarian function. Getting pregnant can therefore be a lot harder. The same can be said for women with lower-than-average BMIs, as they are usually deficient in leptin (the satiety hormone). Low leptin levels can account for absence of periods, making conceiving far more difficult. Likewise, males who are overweight or out of shape can suffer from a low sperm count.
Age
After a certain age, women's bodies naturally begin to show decreases in fertility, eventually leading to menopause. Fertility is known to drop during the mid-30s. Planning for a family may be easier before that time.
Smoking
While smoking is known to damage the development of a growing foetus, it can also affect the likelihood of getting pregnant in the first place. Smoking considerably affects egg and sperm maturation, hormone production and embryo transport. It can also increase the chances of miscarriage or ectopic pregnancy.
Sexually Transmitted Diseases (STDs)
There are a number of STDs that can cause infertility if they are left untreated for long periods of time. Chlamydia and gonorrhoea are the main culprits of this—each can cause permanent damage to the fallopian tubes.
Polycystic Ovary Syndrome (PCOS)
PCOS is one of the leading causes of infertility and is surprisingly common in women. Symptoms include irregular periods, excessive hair growth and difficulty in losing weight. Some women with PCOS may need a medical induction of ovulation to get pregnant, while others may not be able to at all—consult with your doctor if you think you may have PCOS.
Environmental Hazards
You may be surprised to learn the extent to which environmental factors can disturb your fertility. Being in a stressful environment can make things more difficult for couples trying to start a family. Likewise, being exposed to harsh chemicals like pesticides, radiation or high microwave emissions can leave you at higher risk of infertility.