In the UK, most of us count ourselves as lucky as we are able to access the National Health Service (NHS). The NHS provides free healthcare via local services, surgeries and hospitals. In recent years, the NHS has been subject to an increase in demand—this has resulted in many of us experiencing longer waiting times for services such as routine operations and hospital treatments.
If you're concerned about this, you can choose to purchase private health insurance (also known as private medical insurance). Those who have private health insurance can choose to use their cover to receive treatments via the NHS or private services, using their policy to cover some or all of the cost of private diagnosis and treatments.
The benefits of private health insurance
Shorter waiting times
As demand for NHS services increases, many of us now encounter long waiting times for consultations, treatments and operations. With health insurance, you can still choose to wait for services via the NHS or you can choose to bypass waiting times, by opting to receive your diagnosis, treatment or surgery privately.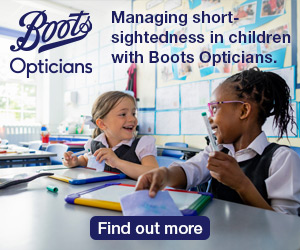 More choice
One of the main benefits of private health insurance is the ability to choose. With the right cover you can often select which hospital you are treated in and in some cases, you can also ask for referrals to specific specialists or surgeons.
Access specialist drugs or treatments
Sometimes, drugs and treatments may not be available through the NHS. This may be because a treatment is deemed too expensive or because it has not been approved by NICE (National Institute for Health and Clinical Excellence in England and Wales). With the right private health insurance coverage, you may be able to access specific treatments or medicines through your policy.
Private rooms
The NHS is a public service, therefore people can be placed on mixed or open wards due to high demand and limited bed spaces. Those with private health insurance can opt to stay in a private room or hospital if one is available.
Access scans
It's well known that it can be hard to get non-emergency scans and X-rays quickly on the NHS. With the right health insurance policy, you can choose to use your cover to access scans quickly, bypassing waiting times. You can also sometimes request scans that are not available via the NHS.
Access physiotherapy
Many patients require physiotherapy, but waiting times can be lengthy in some areas of the UK. With the right level of health insurance, you may be able to access physiotherapy treatments without waiting—in a location which suits you.
In the UK, we love the NHS—but the reality is that some of us want an alternative. Private health insurance provides you with options and choices which can help you take control of your healthcare.
Choosing the right private health insurance policy is the first step to ensuring you only pay for what you need. There are many different policies available on the market, from a range of providers. Some insurers specialise in certain types of treatments, while others specialise in providing cover for those with pre-existing conditions. Whatever you decide to do, make sure you fully understand the benefits and restrictions of a policy before you purchase, prioritising your health and wellbeing.
The Health Insurance Specialists search the whole of the UK health insurance market to find you the best cover, for the right price. Their friendly and expert team provide independent and honest advice, searching through hundreds of policies from leading providers, so you don't have to. The Health Insurance Specialists provide 100 percent free, no-obligation quotes—visit their website today to start your search.
See Also:
Why Travel Insurance Should Be Your First Priority?