If you're looking for a light meal for midweek, try this feta and chickpea pasty recipe from Cooks&Co. It's quick and simple, uses basic ingredients, looks great and will go down a treat with the whole family. For a vegan option you can replace the feta with tofu.
Prep: 20 minutes
Cook: 20-25 minutes
Makes 6
INGREDIENTS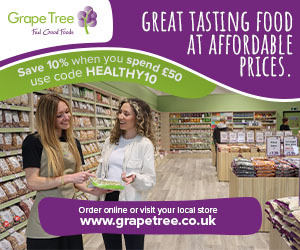 1 tbsp oil
1 onion, finely chopped
1 tbsp medium curry powder
75g frozen peas
400g can Cooks&Co Chickpeas, drained and rinsed
100g feta
2 Cooks&Co Red Frenk Chillies, thinly sliced
500g shortcrust pastry
1 medium egg, beaten
1 tsp black sesame seeds
See also: Midweek Meal – Salmon Terrine with Peppers
Method
Preheat the oven to 200oC, gas mark 6.
Heat the oil in a frying pan and fry the onion for 4-5 minutes. Add the curry powder and cook for a further 1 minute. Stir in the peas and chickpeas and cook for 2-3 minutes.
Transfer to a food processor, add 2-3 tbsp water and pulse to give a coarse texture, crumble in the feta and add the chillies, season to taste.
Roll out the pastry on a floured surface and cut 6 x 18cm circles. Divide the filling between the circles and brush the pastry edges with water, fold into a pastie shape, pressing the pastry edges to seal.
Place on a baking tray, brush with egg and sprinkle with sesame seeds. Bake for 20-25 minutes until golden.
Cook's tip
Great served with mango chutney. Swap the feta for chopped tofu and brush with a little water for a vegetarian option.
See also: Indonesian Corn 'Ribs' for Veganuary