Plan ahead as a little pre-event organisation will be crucial to avoiding stressful moments. If you're a bit of a 'last minute' person, remember it's never too late to write a to-do list and prioritise tasks and don't forget to draft in help from family members or friends attending too. The chances are they'll be willing and eager to help, so utilise this.
Planning Checklist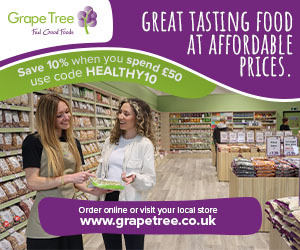 · Invitees and, if needed, seating plans
· Menu – make a shopping list once planned, you'll be grateful later
· Housework – write a list and get it done to avoid last-second dashes with the feather duster
· Music playlist – to get the party started
· Drinks – both alcoholic and non alcoholic
· Décor – table decorations, floral arrangements etc
The Food
The key to any good party or event is the food and G'NOSH aims to inspire ideas for fuss-free but innovative ways to entertain guests and enjoy some really good quality dishes.
Here are a list of canapés and recipes worthy of any sharing table that are delicious, easy to prepare and will also look great:
· Make simple but stunning crostini or bruschetta with G'NOSH Sun-Dried Tomato & Basil Dip and topped with a range of delicious vegetables such as roasted bell peppers, and a little grated mozzarella and place under the grill for a couple of moments until the cheese is nicely melted
· Marinate some good quality lamb or beef fillet cut into cubes in some Christmas 'flavours' – spices such as star anise, cloves and cinnamon overnight – then casserole on the morning of the event in half a bottle of red wine, some consommé and seasoning for up to three hours. Serve in ramekins with a little creamy mashed potato underneath – mini 'Christmas Pots'
· Why not use the festive poultry favourite of turkey to create a basic white risotto dish but complete by stirring through some G'NOSH Sweet Black Bean Dip to give a smoky flavour that will look fantastic too, ceps or wild mushrooms would work with this too if you're catering for vegetarians
· Serve an elegant and minimalistic Scandinavian style 'smorgasbord' comprising of Scottish smoked salmon, pickled herring, G'NOSH Beetroot & Mint Dip and some good quality rye bread. This can be served on a wooden chopping board for an authentic take
· Serve a mezze platter dish of green and red coloured couscous (add in chopped chilli, bell peppers, coriander and a little paprika to bring out the festive colours), some home-made falafel, some G'NOSH Babaghanoush – Smoky Aubergine Dip and a little feta salad with good quality Kalamata olives
· For an Antipodean-style Christmas feast, the party wouldn't be complete without some delicious, fresh seafood so visit your local seafood market or fishmongers in advance to order in what you want. Billingsgate in London is great for sourcing the freshest seafood available and I would suggest serving a fantastic poached lobster salad or some King Prawns cooked in a garlic butter and finished with some freshly squeezed lemon
· Desserts are important to complete your feast and as it's the season of over-indulging why not offer a lighter, refreshing sweet such as a granita or sorbet – your guests will thank you for it and you can even experiment by incorporating alcoholic flavours into these such as a 'mulled wine sorbet'
Drinks
As the Christmas carol professes 'tis the season to be merry' and so don't forget that the drinks are just as important as the food in creating the perfect atmosphere and catering for your guests' every need. Also you need to be responsible and remember that some of your guests will be driving, so prepare some non-alcoholic beverages too, these will also come in handy if you're also catering for children.
Here are just a few suggestions to get the party mood flowing and set the sophisticated theme for your soiree:
· Champagne cocktails will be the perfect drink to greet guests with and if you're on a budget substitute the Champagne for Prosecco or Cava. Simply pour a little rose syrup into the bottom of each of your flutes, and top with your preferred fizz for a classic but stylish cocktail
· Make festively fabulous Gingerbread & Apple Martinis by combining a ginger liqueur, some vanilla flavoured vodka, and half a glass full of apple flavoured cider with a tablespoon full of honey, the juice of 1 lemon and the zest of 1 clementine
· Have a good selection of wine on hand to cater for all tastes
· Make up a mocktail tailored for younger guests or those driving such as a refreshing and classic 'Shirley Temple' which is ginger ale, grenadine and maraschino cherries
· Complete your evening with the classic Christmas egg nog which can be made by heating 2 pints of semi-skimmed milk, 6 free-range, organic eggs, and a whole, split vanilla pod in a pan without letting it come to the boil. This mixture is ready once it is thick enough to coat the back of a spoon. This traditional drink can be served warm or once cooled and do add some cocoa and freshly ground cinnamon for a Christmassy touch and for the adults serve over a single measure of brandy
G'NOSH is a gourmet dips brand with five delicious flavours, combining easy-going sociable food (that'll be the NOSH), with a love of gourmet (which is what the G stands for!). G'NOSH use only the finest natural ingredients and are completely free from preservatives and artificial flavours with a shelf-life of 10 days.
To find out more information, visit the G'NOSH website.