Did you know that November 12th is National Pizza With the Works (Except Anchovy) Day? Well, only in the USA, where every day seems to celebrate pizza in one form or another. No-one seems to know the original of NPWTW(EA) Day, but it marks the distinct division between people who think the salty little fish is an ideal pizza topping, and those who think it's the work of lunatics. Mind you, there are equal disagreements about putting pineapple on pizza, and we don't see anything wrong with that.
But there's also a good argument for including anchovies on your pizza.
In ancient Greece, bread was covered in oils, herbs, and cheese, and some believe this practice is the beginning of the pizza. In Byzantine Greek, the word was spelled "πίτα," pita, meaning pie. The Romans developed a sheet of dough topped with cheese and honey and flavoured with bay leaves. But the modern pizza began in Italy as the Neapolitan flatbread with buffalo mozzarella cheese.

There's some argument over whether what we know as pizza today is a traditional Italian dish, or is in fact an American invention. The first United States pizza parlour opened in 1905 in New York's Little Italy.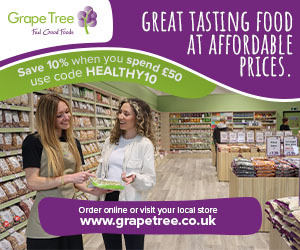 Nowadays, pizzas can be loaded with everything from multiple cheeses to peppers, onions, pepperoni, mushrooms, olives and, yes, pineapple or anchovies.
Classified as an oily fish, anchovies are a family of small, common salt-water forage fish. There are 144 species found in the Atlantic, Indian, and Pacific Oceans. Anchovies are small, green fish, traditionally processed in a salt brine and then packed in oil or salt, resulting in a strong, characteristic flavour. They can also be pickled in vinegar, which gives them a milder taste. Anchovies are some of the most nutritious and sustainable fish on the planet, and are full of Omega 3 and protein.
So we're going to be controversial and give you a recipe for pizza with anchovies from ItalianFoodForever.com. If you don't like them, pick 'em off.

See also: What is a Bundt Cake and How Do I Make One?
INGREDIENTS
FOR THE DOUGH: (MAKES ABOUT 4 BALLS)
2 Cups Pizza Flour (00 Type Flour)
2 Cups All-purpose flour
1 Tablespoon Instant Yeast
1/2 Cup Dry White Wine
1/2 to 3/4 Cup Warm Water
2 Teaspoons Fine Sea Salt
2 Tablespoons Olive Oil (Plus More For Oiling Bowl & Top of Pizza)
TOPPINGS:
1 1/3 Cups Prepared Quick Tomato Sauce
3 Cups Shredded Mozzarella Cheese
8 to 10 Small Anchovies
2 Tablespoons Salted Capers, Rinsed
1 Teaspoon Dried Oregano
Coarse Sea Salt
Pinch Chili Flakes (Optional)
INSTRUCTIONS
For the dough, early in the day, mix together the two flours in a large bowl along with the white wine, yeast, salt, and olive oil.
Slowly add in the warm water, stirring as you go until the dough comes together in a ball.
Dump the ball out onto a lightly floured surface and using your hands, knead with your hands until the dough is very smooth, about 5 to 7 minutes.
Place the dough in a lightly oiled bowl covered with plastic wrap and let double in size, about 1 1/2 hours.
Divide the dough up into 8 ounce portions, rolling each in a ball.
Place two of the balls on a lightly oiled plate and cover with plastic wrap and refrigerate until needed. (Dough can be made up to 48 hours ahead of time)
Wrap the extra remaining dough in plastic wrap and freeze for future use.
Remove the dough balls from the refrigerator 2 1/2 hours before needed, allowing them to completely come to room temperature before using.
Preheat your oven to the highest setting (usually 500 degrees F.).
For Each Pizza: On a lightly floured surface, use your hands to press your dough out to a 12 inch circle.
Lightly cover a baking sheet (or pizza peel if using a pizza stone) with cornmeal, and place the dough on top.
Lightly brush the outer edges of the pizza with olive oil, and spread the tomato sauce over the dough, leaving a 1-inch border.
Scatter the mozzarella cheese over each pizza, leaving that 1 inch border clear.
Arrange half the anchovies and capers over each pizza.
Sprinkle the oregano, chili flakes (if using) and sea salt over the pizzas, then bake each pizza until bubbly and golden brown, about 15 to 20 minutes.
Slice & enjoy!
Hints: You'll need a sheet pan or a baking stone to place your pizza dough on in the oven, and you need a pizza peel (a large perforated long-handled spatula) to get the pizza in and out of the oven in one piece.
See also: Celebrating National Pierogi Day