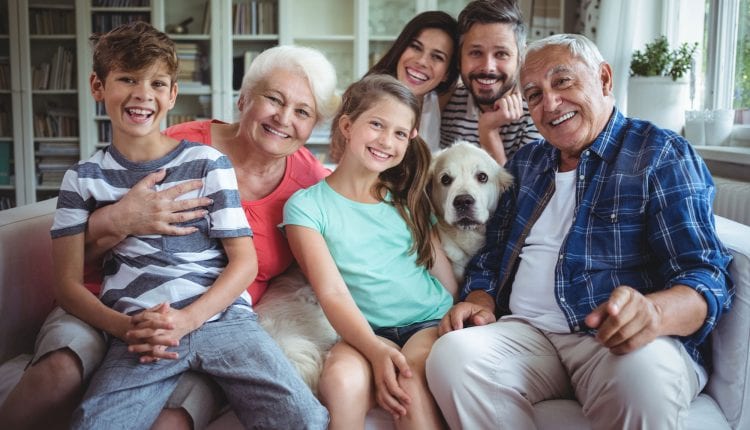 It may not be an exciting topic but it is arguably one of the most important and selfless financial decisions you can make for your loved ones. The Life Insurance experts at ProtectLine.co.uk explain…
Coronavirus appeared seemingly out of nowhere and changed the way we live our lives overnight. With the growing death toll it has made us all stop and think about our mortality and brought to attention just how important money is in times of uncertainty.
Life insurance is an affordable way to minimise your family's financial burdens if you were to pass away before you expected. For those left behind, especially during their time of grieving, it can give huge peace of mind and prevent potential money problems.
See also: New Coronavirus Treatment Tested As Third Vaccine Is Approved for Use in UK
What is Life Insurance?
For a fixed monthly price an insurance company promises to pay a fixed lump-sum to your family if you pass away in the specified time period.
The money can be used however your family deems fit, but it's fairly common for recipients to pay off their mortgage and debts, using the remainder for on-going living costs or big one-off expenses such as children's future weddings, university fees, or house deposits.
How much does Life Insurance cost?
Life insurance premiums are personalised to the individual. Firstly, it factors in age and health – the younger and healthier you are the cheaper it will be. Secondly, it factors in the pay-out you desire and how long you'd like to be covered for – the higher the amount and longer the cover the more expensive it will be.
See also: 1 Person In Every 50 in England Tests Positive for Covid
Premiums are often much more affordable than most people think. For example, a 30-year-old woman with an ideal lifestyle can get £300,000 cover for 30 years and pay just £10 per month.
Using a fee-free broker such as Protect Line is a great way to compare all the top insurance companies to get the best price for you. All quotes are no-pressure and no-obligation to allow you to consider your options and ultimately make the right decision for you.
Speaking to an expert company is especially important if you have any pre-existing conditions or are over the age of 50, as not all insurers will accept these customer segments. However, there's almost always an insurer who will cover you, including 100% guaranteed acceptance insurers, ensuring that you can have peace of mind.

See also: Celebrity Doctors Call to BAME Community as UK COVID Deaths Reach 100,000
Does Life Insurance cover Covid-19?
The process of applying for life insurance has not changed since the pandemic started. In fact, hundreds of thousands of British people took out life insurance policies in 2020. The only difference is you may be now be asked questions about whether you have had or currently have coronavirus, or have been vaccinated against it.
Insurers treat Covid-19 the same as any other illness, so if you were to catch it and sadly pass away from it, your claim would likely be validated and pay-out the full amount.
The Association of British Insurers has published data which shows £90 million was paid to UK families by life insurance companies for Covid-19 deaths between 1st March and 31st May 2020. That's the equivalent of £980,000 per day. More recent data, such as that from insurer Legal & General, shows they paid £42.8 million between 1st March and December 1st 2020 for successful Covid-19 claims.
Can I trust Life Insurance to pay out?
One of the biggest misconceptions about life insurance is that it doesn't pay out. The truth is that unlike car or home insurance where there's lots of small details to argue over, with a life insurance claim it's clear cut… you're either dead or you're not.
In 2019 over £5.3 billion was paid out on British protection policies, with an average of 98.3% of claims paid. That's the equivalent of £15.8 million paid every day. The main reason insurers won't pay out is if you are found to have misrepresented yourself when applying, such as not stating a pre-existing medical condition you were aware of.
How do I get Life Insurance?
A great way to get a free life insurance quote, comparing all the top UK insurers, is to enter your contact details at www.ProtectLine.co.uk and an expert will phone you. Protect Line is the UK's top rated life insurance broker, with 28,000+ five star reviews on Trustpilot and Google, plus awards such as 'Best Overall Insurance Broker', 'Best Protection Insurance Broker' and 'Treating Customers Fairly Champion'. It is fully authorised and regulated by the Financial Conduct Authority.