Bobbi Brown is an international make-up legend. A ground-breaking make-up artist who has worked her magic at international fashion weeks for over 20 years, Bobbi has made-up some of the world's biggest stars, including the Sex and the City cast, Jessica Alba and Claudia Schiffer. She's also the founder and creative genius behind the critically acclaimed, award-winning and massively successful Bobbi Brown Cosmetics. She's collaborated with iconic photographers, including Bruce Weber and Patrick Demarchelier and her products are sold in almost 500 stores worldwide. Bobbi has authored five bestselling books on beauty, as well as regularly appearing as a beauty expert on TV shows including Oprah, E! News and The Today Show. Bobbi, 52, is married with three sons, and lives in New Jersey, USA.
'There have been several defining moments in my career, but deciding to actually start my own cosmetics line was a huge moment for me personally. Without doubt, it changed the course of my professional life. I would say the other two biggest moments were launching my first range of ten lipsticks at New York's legendary department store Bergdorf Goodman in February 1991, and selling Bobbi Brown Cosmetics to The Estée Lauder Company in 1995.
My business started from one single idea about lipstick. In the late 1980s, after I'd established myself as a working make-up artist in New York, I realised that I was always having to "fix" shades and formulas before I applied them to models' skin. Lipsticks in those days were often greasy and waxy, and foundation was usually chalky and too pale. I had an idea to create a lipstick that didn't smell, that wasn't dry or greasy – a lipstick that looked like lips, only better. From there, I created my first ten Bobbi Brown lip colours, and it was with this small range that we launched the brand that memorable day at Bergdorf Goodman.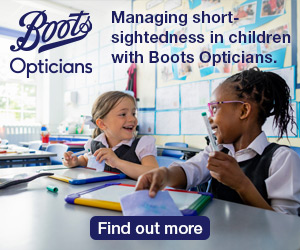 My business is totally a reflection of me and my personality. My philosophy is that women want to look and feel like themselves, but prettier and more confident. I truly believe that all women are beautiful, and that is reflected in my business philosophy.
There's no such thing as an average working day for me. Part of what I love about my job is that every day is different. I usually spend two days a week working out of my office in Montclair in New Jersey, and two days working from my office, about an hour away in Manhattan. In the morning, I like to go to spinning class or for a walk, and then enjoy a nutritious breakfast. I find that my energy levels are so much better throughout the day if I exercise early. If I go into New York City, I'll often have a conference call or a meeting over the phone while I'm in the car, and then I usually have meetings all day in the office. Sometimes in the evening I'll do make-up for a celebrity or go to a special event, which is always fun. But most nights I go back to New Jersey, eat dinner and hang out with my husband and my sons. It's always the best end to a busy day.
People ask me what's been my proudest career-related achievement so far, but the answer's easy. My proudest achievement has come from building Bobbi Brown Cosmetics – from those first ten lip colours eighteen years ago, to a global business that's sold in more than 45 international markets.
It can be difficult for women to balance work and life. When I'm home with my family – my husband and three sons – I leave work at the office. Sometimes it's challenging to balance everything, but my family is the most important thing in my life, so they always take priority.
Generally, I tend not to stress about work issues. I really do try to leave my work issues at the office at the end of the working day so that I'm relaxed and available for my family at home. Of course it's impossible not to worry or stress sometimes, but I tell myself that whatever work-related issue is bothering me, will still be there in the morning.
My passion for beauty has played a part in my business success. I'm passionate about my belief that with the right knowledge and tools, every woman has the ability to be her own best make-up artist. That philosophy has been integral in the development of the brand.
Ultimately, it's all about the effort you put in. I believe that if you work extremely hard for something, you can make it happen.
Remember that you are your own best judge and critic. I've developed a lot of confidence working in this business. It's important to have that kind of self-confidence so that you can step back and objectively judge your own work. Sometimes – whether I'm creating a product, or doing someone's make-up – I take that moment to say "I'm not doing my best right now – I think I just need to start over."
I didn't set out thinking I could be entrepreneurial. In fact, I never thought I would be an entrepreneur, and to this day, the business side of the brand is not really my strong point. I'm lucky that during the early days of the company, my husband took care of that side of things.
It's vitally important to take risks in business. But I'm talking about strategic risk-taking: that's what's important. If I had not taken the risk of starting my own cosmetics line, I would not be in the position I am today.
If I had to give just one nugget of advice to a wannabe Bobbi Brown it would be "observe". The most important quality of a good make-up artist is simply the ability to observe. You can learn a lot about make-up and people just by observing. Look at the faces and styles of women you see on the street, or actresses you like, and your friends. Study women in magazines, old photos, paintings and movies. Chances are you will begin to see some patterns emerge as to what you like.
I have favourite products in the Bobbi Brown line and I test everything myself. Right now, my favourite product is the under-eye concealer – I believe it's the secret of the beauty universe. It can help you look like you've had eight hours of sleep even if you've only had five.
Sometimes, inevitably, things go wrong. When that happens, I try to stay calm and just fix the situation as best I can. And I always try to learn from my mistakes so they don't happen again – I figure that if a mistake is going to happen, then I might as well learn from it!
Starting your own business is challenging but belief in yourself is the key. Women who are starting their own business should be confident and willing to work extremely hard. Confidence is absolutely key when striking out on your own – you really need to believe in yourself, and believe in what you're selling.
I'm always looking forward to the next project. I have plenty of ambitions left. I'm always thinking about what's next, in fact – I'd love to do another beauty book for teens and one for brides.'
Bobbi on… working at New York Fashion Week
Working as a make-up artist at a fashion show is similar in many ways to doing the make-up for a theatrical production. The final look you see on the runway is a collaboration between the designer, the make-up artist, the hairstylist and the model. As fashion shows have increasingly become a media circus, with TV cameras and photographers recording every aspect of the event both on the runway and backstage, the make-up artist's role has become even more important. It's not enough to make a model look beautiful: a make-up artist must be able to speak about the designer's vision and the current style trends.
Bobbi on… making-up celebrities
Working with celebrities is fun and challenging. Just like every woman, they want to find a look that's right for them while looking beautiful. Whether it's a TV appearance or the Oscars, you have to adapt the look to suit the clothes, lighting and the occasion. You have to go slowly, ask a lot of questions and hand her the mirror frequently to avoid getting big surprises at the end of the application.
Bobbi on… creating looks for photo shoots
The difference between doing basic make-up and doing make-up that is over the top for highly styled magazine work is thinking outside the box. Doing the unexpected – whether it's as simple as not putting on mascara or brows to a finished face – is the difference between "basic" beauty and editorial freedom. I find it's all about being confident enough to experiment outside of your comfort zone.