Serves: 2
Ingredients
8 Large blood oranges, peeled and sliced into thin rounds
5 tbsp Groovy Food Company Agave Rich and Dark
3 tbsp Pomegranate seeds
1/2 tsp Ground cinnamon
1/4 tsp Fine sea salt
8 Large Medjool dates, pitted, chopped
15 g Flaked Almonds
Mint to garnish
Method
1. Arrange orange slices, overlapping slightly, on a large serving plate.
2. Whisk the Groovy Food Company Agave Rich and Dark, pomegranate seeds, ground cinnamon, and sea salt in small bowl to blend then drizzle evenly over oranges (if it's too thick to drizzle then add a splash of warm water).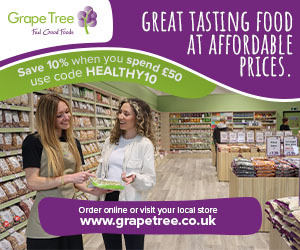 3. Sprinkle oranges evenly with chopped dates and flaked toasted almonds and garnish with lots of fresh mint.
4. Serve with chilled natural yoghurt.