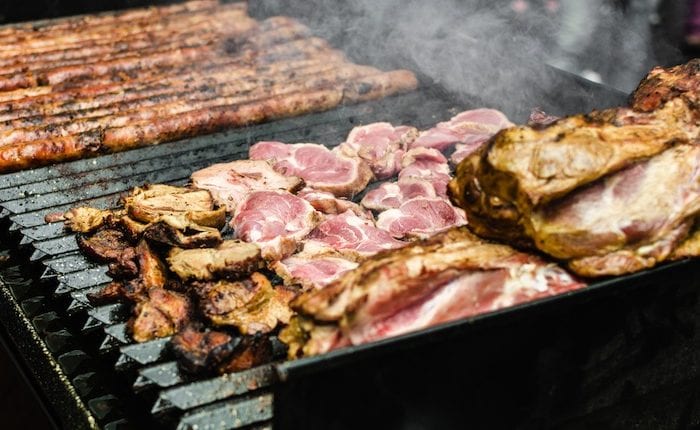 La Selección, the Argentinian men's national football team, has appeared in 17 FIFA World Cup championships, reached five World Cup finals and won the competition twice, in 1978 and 1986. In Russia, they'll be looking to triumph for the third time, led by their world-famous captain and top scorer, Lionel Messi.
It is the Argentinian barbecue, the asado, that matches the nation's culinary identity most closely. In addition to grilled meat, other food staples include chimichurri, blood sausage, empanadas and sweetbread.
Argentine Asado & Chimichurri
Serves 4-6
Ingredients
Ingredients
1 cup parsley, chopped
3 garlic cloves
125ml olive oil
3 tbsp balsamic vinegar
3 tbsp brown vinegar
1/2 tsp chilli powder
Salt and pepper, to taste
Asado meat (chorizo, sweetbread, offal, ribs and flank steak)
Preparation
1. To prepare the chimichurri, mix the first 6 ingredients. Season to taste. This recipe will make around 1 cup of chimichurri sauce.
2. For the asado, cook the chorizo, sweetbread and offal in an asador on a low heat for 1 hour.
3. On the open grill, add the ribs and flank steak, cover with newspaper and turn every 15 minutes until cooked to your liking.
4. Slather chimichurri sauce over cooked meat for a kick of flavour.