When you're a celebrity you pretty much want to get your name and face on everything, and what better than a celebrity food brand?
Apart from giving you a chance to invade the supermarket shelves and refrigerators of the world, if a celebrity food brand catches on it's a great way to bring in the money without doing much work. Ker-ching!
See also: The Ten Biggest Box Office Flop Movies Of All Time
Now, we're not talking about celebrity chefs – that would be too obvious. We're looking for celebrities who are better known for acting, singing or sports, who you wouldn't automatically associate with a food brand. And we're not talking about celebrities who get paid just to advertise a food brand – step forward coffee advocate George Clooney.
See also: Who Are the 10 Highest Grossing Movie Actors of All Time?
No, we're looking for celebrities who have poured their heart and soul into their own celebrity food brand, sometimes to the point of putting their name and face on the label.
So which celebrities have put their names to food brands – and are their products any good? Rated by tastiness (the food, not the celebrities), here's our Top Ten list of celebrities with their own food brands.
10. Sarah Michelle Gellar
Currently residing in the 'Where are they now?' file, Buffy the Vampire Slayer actress Sarah Michelle Gellar seems to be putting all her efforts into the Foodstirs food brand she co-founded in 2015 with entrepreneur Galit Laibow and serial food brand developer Greg Fleishman.
Foodstirs is described as "a food crafting brand and e-commerce startup selling baking kits", and in 2017, Sarah Michelle Gellar also released her own cookbook, Stirring Up Fun with Food. Well, it has to be safer than slaying vampires.
See also: 10 Celebrities and Their Amazing Pets
9. Jon Bon Jovi
Well, kinda. Though sales of Bongiovi Brand pasta sauces do benefit the American singer's JBJ Soul Foundation charity, the celebrity food brand is actually his dad's.
John Bongiovi Sr. says " While feeding everyone from friends and neighbours to celebrities and the occasional world leader, there was one thing we heard over and over again, "you need to bottle this sauce," as if there was something magical about it.
See also: Ten Celebrities Who Lived to 100
"Maybe it was the aroma of sautéed garlic and onions in the air while the large pot simmered…Maybe it was simply the idea of a big bowl of pasta that brought us all together."
8. Kristen Bell
The Good Place and Veronica Mars actress Kristen Bell co-founded food brand This Saves Lives with actors Ryan Devlin, Tod Grinnell and Ravi Patel. This Saves Lives snack bars come in Dark Chocolate Sea Salt, Madagascar Vanilla, Almond Mocha and loads of other flavours, and are described as "Non-GMO Project Verified, gluten free, kosher, and ridiculously delicious."
But the main point of the celebrity food brand is that for every bar sold the company sends a life-saving food package to a child threatened by malnutrition, through NGOs in America and throughout the world.
7. Maria Sharapova
Unlike some of the health-conscious, GM-free, organic foodies in this list of celebrity food brands, WTA tennis star Maria Sharapova's chosen line is – gummy sweets.
Apparently the 6'2" Russian net star has a sweet tooth, and developed the Sugarpova brand with American candy entrepreneur Jeff Rubin, owner of the 100-store It'Sugar chain.
See also: 10 Facts You Didn't Know About Prince Charles
Sugarpova lines include gummies, truffles and chocolates, but yes, lemon-and-lime flavour tennis balls are also part of the food brand.
6. Jennifer Garner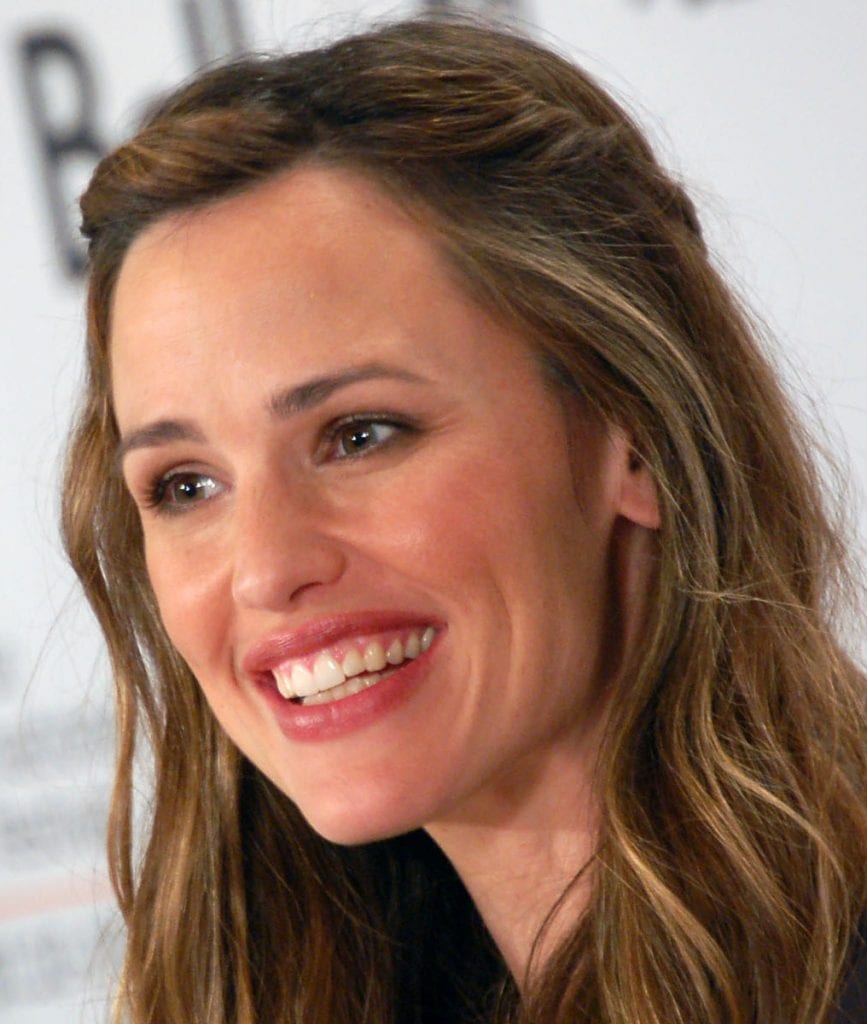 Alias star and Ben Affleck's ex-, Jennifer Garner co-founded Once Upon a Farm in 2018. The organic baby food brand uses non-GMO ingredients grown on Californian farms and also produces food for toddlers and older children, from dairy-free yogurts and smoothies to butternut and squash blends using vegetables grown on Jennifer's family farm.
5. Kyle McLachlan
Twin Peaks and Dune star Kyle McLachlan owns Pursued by Bear (it's a Shakespeare reference) which produces award-winning wines in the Napa Valley. The celebrity brand includes syrah, rosé and sauvignon varieties.
"My interest in wine began in the mid 1980s" he says. "After moving to LA to pursue my acting career, I frequently returned to Yakima to visit my father and explore the burgeoning wine scene. Later, inspired by friends in Napa Valley, the notion of making my own wine took hold."
See also: The 10 Most Expensive Cars in the World
4. Will Smith
The concept of Men in Black actor Will Smith's son Jaden, Just is an eco-friendly bottled water company which makes its packaging from almost entirely renewable resources, including "plastic" derived from sugarcane.
"This was a company born out of a child's love for the ocean," Will Smith said about the celebrity food brand, established in 2015. He wanted to wait until it gained momentum on its own merits before revealing the brand had celebrity backing.
"We did not want this to be a celebrity brand," he said when the brand launched a flavoured water. "We're just about to launch our second product and we felt like there were enough people who already have accepted the brand, and it wouldn't look like celebrities trying to sell some water."
3. Drew Barrymore
E.T. actress Drew Barrymore kept her interest in wine pretty much under wraps while studying the subject in Italy, but with help of the Carmel Road label in California she brought what she learned to her Barrymore brand, which includes a 2014 Pinot Noir, a 2015 Monterey Pinot Grigio and a 2016 Monterey Rosé of Pinot Noir.
But when asked if she could be found in the vineyard with boots tending to the grapes, she replied, "You can find me in the vineyards taking pictures and drinking the wine. I don't think you want me anywhere near the nature process. I like kill every plant I touch. I'm the fairy running through the fields. "
2. George Clooney
We figured George would make it onto this list of celebrity food brands somewhere, and not for advertising Nespresso. No, Gravity and ER actor George Clooney's tipple of taste is actually tequila – he and friend Rande Gerber co-founded Casamigos while they were in Mexico in 2013 and wanted a tequila they could drink all night without getting a hangover.
They created reposado, anejo, and blanco tequilas, plus a mezcal, and four years later, they sold the Casamigos brand to drinks giant Diagio for $1b. Ker-ching!
1. Paul Newman
Possibly the first into the celebrity food brand market, Cool Hand Luke and Butch Cassidy and the Sundance Kid actor Paul Newman launched Newman's Own in 1992, describing it as 'A joke that got out of hand'. But the products, starting with his own recipe for salad dressing, are no joke – Newman's pizzas, dips, sauces, cookies, oils and even pet foods are 95 percent organic and have won many awards.
More to the point, all the profits from Newman's Own go to the charitable fund set up by the actor, who died in 2008. So far the fund has distributed over $550m to charities. Tasty!
So did you know that all these household names had their own celebrity food brand? if you had the chance, what sort of food brand would you put your name to?